Face to Face Community Meeting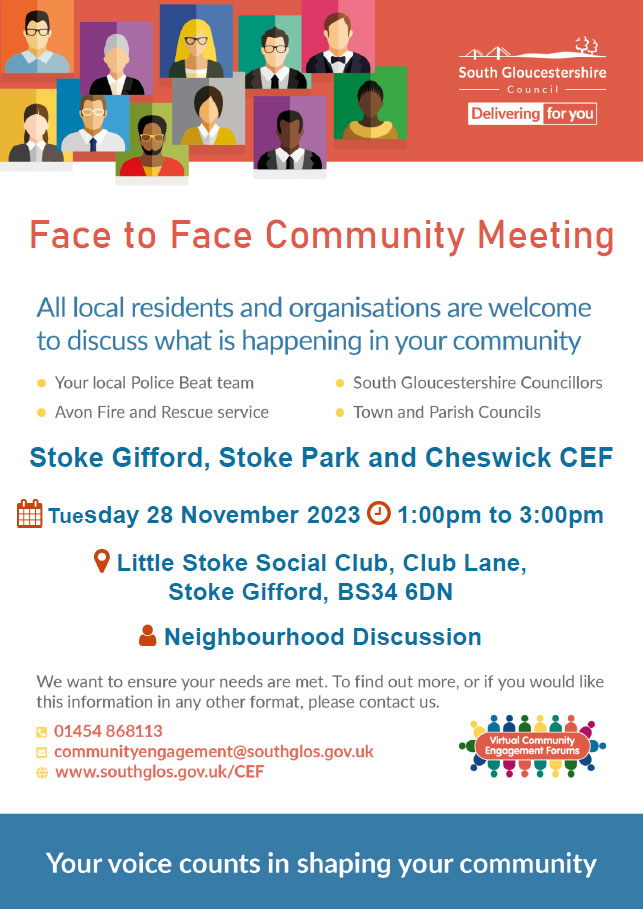 When: Tuesday 28th November 2023 - 1:00pm to 3:00pm
Where: Little Stoke Social Club, Club Lane, Stoke Gifford, BS34 6DN
All local residents and organisations are welcome to discuss what is happening in your community. Your voice counts in shaping your community.
Stoke Gifford, Stoke Park and Cheswick CEF - Neighbourhood Discussion
Your local Police Beat team
Avon Fire and Rescue service
South Gloucestershire Councillors
Town and Parish Councils
We want to ensure your needs are met. To find out more, or if you would like this information in any other format, please contact us.
Tel: 01454 868113
Email: communityengagement@southglos.gov.uk
Website: www.southglos.gov.uk/CEF