Little Stoke Community Café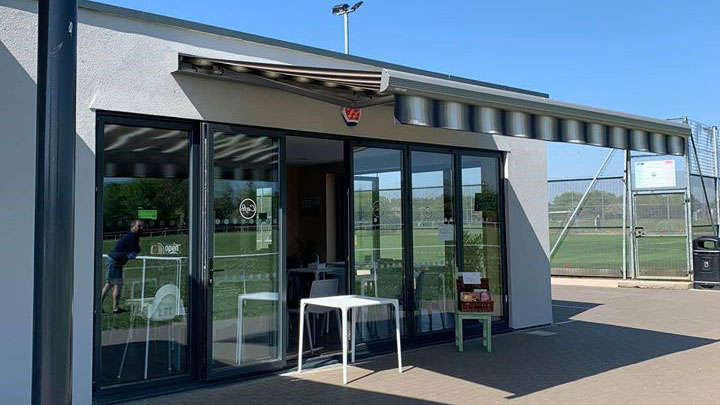 Little Stoke Community Café is located at the Community Hall in Little Stoke Park.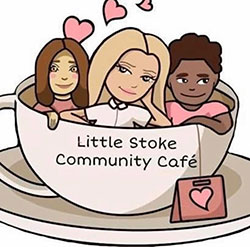 Opening times
Monday: Closed
Tuesday - Sunday: 9.30am - 3.00pm
Contact us
Tel: 07751 194510
Facebook: Little Stoke Community Café
Menu
Bacon Bap - £2.00
Sausage Bap - £2.00
Burger - £3.20
Cheeseburger - £3.50
Chips - £2.00
Paninis - £5.00
Cheese and Tomato
Tuna Melt
Chicken, Bacon and BBQ Sauce
Sandwiches - £4.50
Tuna Mayonnaise
Cheese and Onion
Ham and Cheese
Cheese and Pickle
(All served with salad and crisps)
Homemade Cakes
Chocolate Brownie - £1.70
Gluten Free Lemon Cake - £1.30
Victoria Sponge - £1.70
Chocolate Bars - £0.70
Cold Drinks
Cans (Coke, Diet Pepsi, Fanta, Lemon Fanta, 7up) - £1.00
Bottle of Lucosade Sport - £1.60
Bottle of Fanta Fruit Twist - £1.50
Kids Pop (Orange or Cherry) - £0.50
Cartons (Orange or Apple) - £0.90
Hot Drinks
Teas
Coffees
Hot Chocolates
Afternoon Tea - £12.50pp
You may place your orders via private message by 2:30pm, for the following day.
Collection is from the side window of the Café. We have taken all of the right precautions to ensure social distancing.
You can pay via bank transfer, or contactless.
Opening times are 9:30am - 3:00pm.