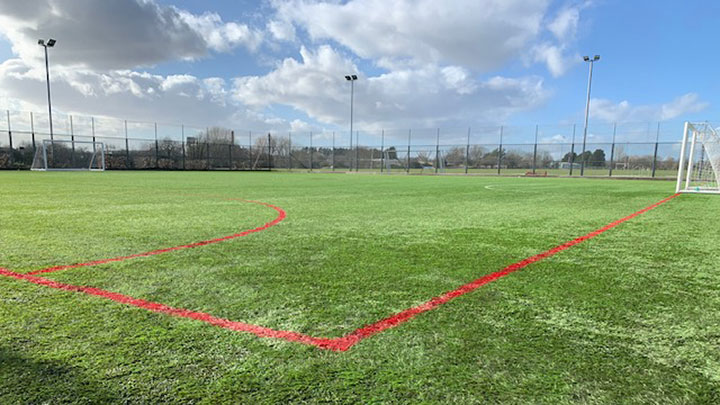 Stoke Gifford has several outdoor sports facilities that can be hired – including tennis courts and football pitches.
Tennis Courts
Two outdoor tennis courts avalible for hire at The Stoke Gifford Trust Ground, North Road, BS34 8PE
Cost: £5 per hour. £8 after 5pm (winter rate) for floodlight charge.
Football Pitches
Price List 2020
£80 (inc VAT) county pitch
£66 (inc VAT) Adults
£35 (inc VAT) Junior
£27 (inc VAT) 9x9
£18 Mini
New Price List (with effect 1 April 2021)
£80 (inc VAT) county pitch
£75 (inc VAT) Adult
£40 (inc VAT) Junior
£30 (inc VAT) 9x9
£20 (inc VAT) Mini
3G Pitch - Little Stoke Park
The Artificail 3G Grass is a high quality surface, durable for all weather types. The Caged pitch is flood lighted and perfect for 5 a side football tornaments or a birthday party.
Cost: £35 per hour.
Booking Enquiry Form
If you have any questions relating to the hire of our sports facilities, please send us an email using the form below. Please note that all fields marked with a red asterisk (*) are required.