Little Stoke Community Hall Enhancement Project
SGPC - 10th October 2019
Please see attached aerial image of the completed Little Stoke Community Hall Enhancement Project in Little Stoke Park.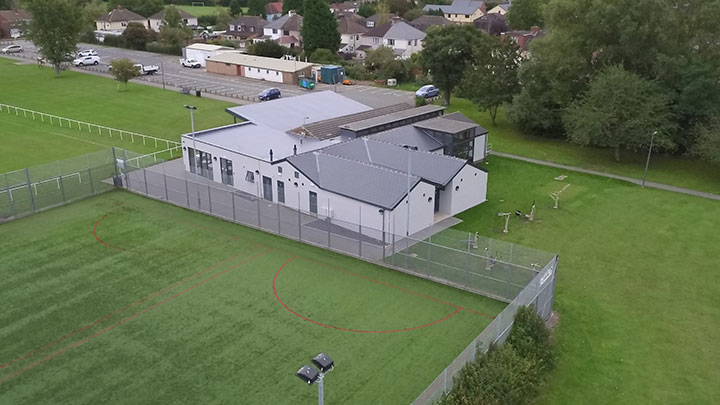 The Community Hall has now increased by nearly 50% to accommodate new meeting and office provision, a cafe and 4 sports changing rooms.
The park has also recently welcome new outdoor fitness equipment as show on the image at the back of the Community Hall.