Royal Park and Forty Acres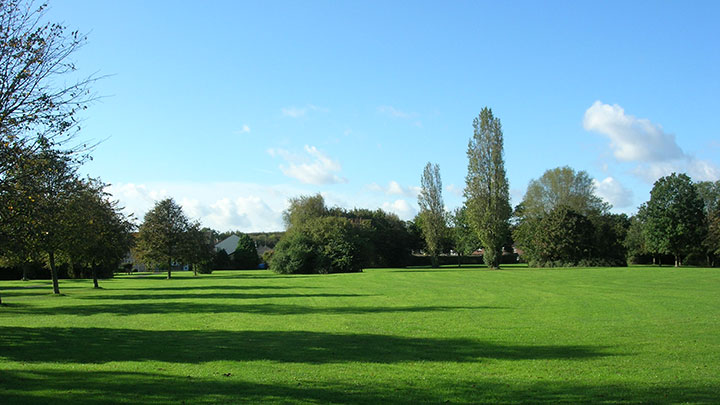 Forty Acres park is enjoyed for its natural / wildlife aspect and is popular for dog walkers. Forty Acres has a stream running through the park space which connects to Royal Park by a Bike / Pedestrian path which has solar lights embedded in the surface.
The grass remains long and is only cut once a year. This is to encourage wildlife and the growth of wild flowers which helps supports the natural eco system. Bat boxes have been erected in the area by the Friends group. Walking at dusk you will often see them over head. Bird are plentiful and many people have remarked at the variety of bird song on this site.
Friends of 40 Acres is a volunteer group with an active Facebook page. This group is designed to support 40 Acres open space quote "A conservation area for the local community cared for by the community".
This natural space is great for those who enjoy walking in a natural wild conservation area.
Please note there is no play equipment in this area or sporting facilities.
Royal Park is a large open space with seating doted along the pathway. It is adjoining Forty Acres and the grass in this area is cut on a regular basis. It is an ideal spot for picnics and family gatherings
Pedestrian Access
Hatchet Road
Bush Avenue
Gloucester Close
Location Map